Why the name Anti-Mommy? Are you against mothers? No, I am one. Do you hate yourself then? Again, no. Well?
For lack of a better explanation, the name comes from my aspiring writer's concept of inner voice. To give perspective, I have never felt especially skillful with babies, nor harbored an urgent desire to become a mom. Also I can count on one hand the number of times I've been a babysitter. Perhaps I should put it this way; the following books were given to me at my baby shower:
Let's Panic About Babies
Porn for New Moms
The Poo Log
Wuthering Heights (infant version)
True classics.
Yet, I have always known that I wanted my own family. I even cherish a reputation as a nurturing friend and loving pet owner. I turned 30, got married. All the "right" pieces were in place. Yet when I got pregnant, I sobbed. I felt that I was supposed to be ready, but in reality I wasn't. I did not identify with the pregnant persona at all, nor could I envision myself as a parent. I had finally secured a permanent job in my second career (teaching high school English), and felt that I needed to be giving that 100% of my focus. I worked so hard to make the switch, I thought, and now my priorities will shift. So I cried in the doctor's office, cringing every time she said the P-word, and unable to sufficiently explain the depths of my anxiety.
This feeling really did not dissipate until the third trimester. Alongside finally regaining some energy, *I began taking an antidepressant again, and like a miracle I was suddenly OK. Fast forward. As The Queen was being born, I was asked "are you ready to be a mom?!" and the moment baby girl was laid on my chest, my entire being exalted in a resounding YES. But just before that, in response to my doctor's rhetorical question, my mind had screamed I DON'T KNOW!
Long story short, I suppose I consider myself a sort of Anti-Hero amongst Supermoms. I feel like everything's going well now, but also that I must not forget my uncertain beginnings. Essentially, if the Mommy-Blogosphere is full of Disney princesses, then I am Maleficent. Don't get me wrong: I freakin' love princesses. But my favorite thing in all of literature is the anti-hero, so I actually am totally OK with this identity.
Speaking of literature, the aforementioned selections now sit on my daughter's bookshelf. True they're on the bottom, but they made the cut because like Jenny from the Block, no matter where I go I know where I came from.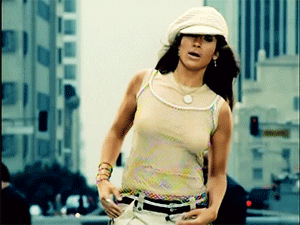 #staywoke #antimommy #antihero #thisisfine
*Side note: I cannot emphasize enough the importance of mental health care. With the help of medication, I was finally able to let go of some debilitating misery. This proved highly beneficial to the normal progression of my life in general.